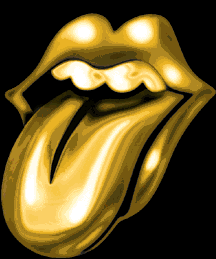 * LIVE'R THAN YOU'LL EVER BE
9nov69 CD(r) 8.5 Oakland Coliseum, Oakland
Legendary bootleg from the stones.

Tracks:
Jumpin' Jack Flash / Carol / Sympathy For the Devil / Stray Cat / Prodigal Son / You've Gotta Move / Love In Vain / I'm Free / Under My Thumb / Midnight Rambler / Live With Me / Gimme Shelter / Little Queenie / Satisfaction / Honky Tonk Women / Street Fighting Man
* MIAMI
1994 0.5TAPE(?gen) 9.5 Joe Robbie Stadium , Miami
Part of the show broadcast on radio.

Tracks:
Not Fade Away / Tumbling Dice / You've Got Me Running / Satisfaction / Honky Tonk Women / Keith Solo / Sympathy For The Devil / Start Me up / It's Only Rock And Roll / Jumping Jack Flash / Brown Sugar
* THE SUN, THE MOON AND THE STONES
Dec. 1994 2TAPE(2gen) 7-8 Syraccuse, New York
Complete show of the 1994 / 1995 Voodoo Lounge tour. sound is a bit hollow. Filler is a good part (about 60 minutes) of the meadowlands show from 14Aug 1995 in a little better sound quality.

Tracks:
Side 1:
Not Fade Away / / Tumbling Dice / You Got Me Rocking / Shattered / Rocks Off / Sparks Will Fly / Satisfaction / Beast Of Burden / Memory Hotel / Heartbreaker
Side 2:
Love Is String / It's All Over Now / I Go Wild / Miss You / Honky Tonk Women / Before They Make Me Run / The Worst
Side 3:
Sympathy For The Devil / Monkey Man / Street Fighting Man / Start Me Up / It's Only Rock And Roll / Brown Sugar / Jumping Jack Flash
Meadowlands:Not Fade Away / Tumbling Dice / You Got Me Rocking
Side 4:
Shattered / Rock Off / Sparks Will Fly / Satisfaction / Out Of Tears / Miss You / Honky Tonk Women / The Worst / Monkey Man / Start Me Up / It's Only Rock And Roll
* STRIPPED COMPANION
1995 Tape / CD(r) 9.5 Tokyo, Paris, Amsterdam, London
Songs which didn't make it to the official 'Stripped' release. I have two copies: One on tape (with filler) and one on CD.

Tracks:
Tokyo, 3,5 march 1995: Honest I Do / Let's Spend The Night Together / No Expectations / Beast Of Burden / Memory motel / Let It Bleed
Paris, 3jul95: Tumbling Dice
Amsterdam, 27may95: Gimme Shelter
London, 19jul95: Live With Me / Black Limousine
Amsterdam, 27may95: All Down The Line / Dead Flowers / Shine A Light
London, 19jul95: Sweet Virginia / Rip This Joint
Voodoo Lounge studio sessions: The Storm / So Young / Jump On Top Of Me

Filler on tape: I Go Wild (miami 25may95) / Love Is Strong (remix) / Anyway You Look at It (Bridges To Babylon out take).
* ROTTERDAM (95)
30aug95 2CD(r) 8 de Kuip, Rotterdam
Complete show which I had the pleasure of attending.

Tracks:
Cd 1:
Not Fade Away / Tumbling dice / you got Me rockin' / It's All Over Now / Sparks Will Fly / Satisfaction / Dead Flowers / Far Away Eyes / Like A Rolling Stone / Gimme Shelter / Midnight Rambler / I go Wild / Miss You
CD 2:
honky tonk Women / Happy / Slipping away / Sympathy for The Devil / Street fighting Man / Start Me up / It´s Only Rock ´n Roll / Brown Sugar / Jumpin´ Jack Flash
Filler: Rotterdam 29aug95: Shattered / Let It Bleed / Angie / Connection

* BREMEN (98)
2sep98 1.5TAPE(1gen) 9.5 Weserstadion, Bremen, G
Complete show from the Bridges To Babylon tour. Taped directly from FM-radio broadcast.
'Out Of Control' cuts out a few seconds (had to change the tape).

Side 1:
Satisfaction / Let's Spend The Night Together / Flip That Switch / Gimme Shelter / Anybody Seen My Baby / Paint It Black / Saint Of Me / Out Of Control
Side 2:
Memory Hotel / Miss You / Thief In The Night / Wanna Hold you / It's Only Rock And Roll But I Like It / You Set Me Rockin'
Side 3:
Like A Rolling Stone / Sympathy for the Devil / Tumbling Dice / Honky Tonk Women / Start Me Up / Jumping Jack Flash / You Can't Always Get What You Want / Brown Sugar
* DEN HAAG (98)
5sep98 2CD(r) 7 Malieveld, Den Haag
Complete show which I had the privilege of attending. It had been cloudy all day and just two bars into the first song, it started pouring down. On and off it remained rainy throughout the show but only to add to the fun.
The downside is, that there this recording isn't the best: a bit muffled. However, I managed to get an even worse one, which sounds like the taper had it's mics inside his jacket.

Tracks
CD 1:
Satisfaction / Let's Spend the Night Together / Flip the Switch / Gimme Shelter / Anybody Seen My Baby / It's Only Rock And Roll / Saint Of Me / Out Of control / Miss You
CD 2:
you Don't Mean It / Wanna Hold You / Little Queenie / you got Me Rockin´ / Like A Rolling Stone / Sympathy for the Devil / Tumbling Dice / honky tonk Women / Start Me up / Jumping Jack Flash / Brown Sugar

* SHEPHERD's BUSH (99)
8jun99 2CD 8.5 Shepherd's Bush, London
Tracks:
CD 1:
Shattered / It's Only Rock n Roll / Respectable / All Down The Line / Some Girls / Melody / I Got The Blues / Brand New Car / Moon Is Up
CD 2:
Saint Of Me / Honky Tonk Women / You Got The Silver / Before They Make Me Run / Route 66 / You got Me Rockin' / Tumbling Dice / Brown Sugar / Jumping Jack Flash

* LANDGRAAF (99)
18jun99 2CD(r) 8.5 Megaland, Landgraaf
Complete show which I had the pleasure of attending.

Tracks:
CD 1:
Jumping Jack Flash / you got Me Rocking / Live With Me / Respectable / Gimme Shelter / Honky tonk Women / Memory Motel / Saint Of Me / Out Of control / Paint It Black / You don't Have To Mean It / Before The Make Me Run
CD 2:
Route 66 / Like A Rolling stone / Midnight Rambler / sympathy for the Devil / Tumbling Dice / It's Only Rock And Roll / Start me Up / Brown Sugar / Satisfaction
* TORONTO (02)
16aug02 CD(r) 8.5 Palais Royal, Toronto
Complete show of a surprise warm-up gig..

Tracks:
It's Only Rock And Roll / Sad Sad Sad / If you Can't Rock Me / Stray Cat Blues / Hot Stuff / Don't Stop / Honky Tonk Women / Torn And Frayed / Wild Horses / Happy / I Can't Turn You Loose / Heart Of Stone / Can't You Hear Me Knocking / Jumping Jack Flash / Brown Sugar

* PHILADELPHIA (02)
22sep02 2CD(r) 8.5 Tower Theatre, Philadelphia
Complete show.

Tracks:
CD 1:
Jumping Jack Flash / You Got Me Rockin´ / Sad Sad Sad / Hands Of Fate / No Expectations / Hot Stuff / Everybody Needs Somebody To Love / Heart Of Stone / Going To A Go Go / Love Train / Slipping Away / Before They Make Me Run / It's Only Rock And Roll
CD 2:
Rock Off / Stray Cat Blues / Can't You Hear Me Knocking / Honky Tonk Women / Start Me up / Brown Sugar / Tumbling Dice

* AHOY ROTTERDAM (03)
15aug03 2CD(r) 8.5 Ahoy, Rotterdam

Complete show in a relatively small hall (± 8000 seats) with a different set list then usual.

Tracks:
CD 1:
Street fighting man / Start me up / If you can't rock me / don't stop / Monkey man / Sweet Virginia / Loving cup / Rock off / Tumbling dice / Slipping away / Before they make me run
CD 2:
Love train / Can't you hear me knocking / Honky tonk women / Satisfaction / When the whip comes down / It's only rock ´n roll / Brown sugar / Jumping Jack flash

* VREDENBURG (03)
16aug03 2CD(r) 8.5 Vredenburg, Utrecht

Complete show in a theatre.

Tracks:
CD 1:
Jumping Jack Flash / Live With Me / Hand Of Fate / No Expectations / Worried About You / Saint of Me / It's Only Rock And Roll / Dance / Everybody Needs Somebody to Love / That's How Strong My Love Is
CD 2.
Going To A Go Go / Thief In The Night / Happy / I Can't Turn You Loose / Can't You Hear Me Knocking / Start Me Up / Tumbling Dice / Brown Sugar / Satisfaction